The Valorant night market, loved by the players, will come again in June. The good news was shared with the players from Riot Games and Valorant social media accounts. The night market with many weapon skins and cosmetics is a market that players are very happy to use.
First introduced in patch 1.14, the night market has been developed a little more each time since its initial release. The market, which has started to include new skins and cosmetics every time, is in demand by the players. In this article, we will explain when Valorant night market will come.
When Will Valorant Night Market Coming?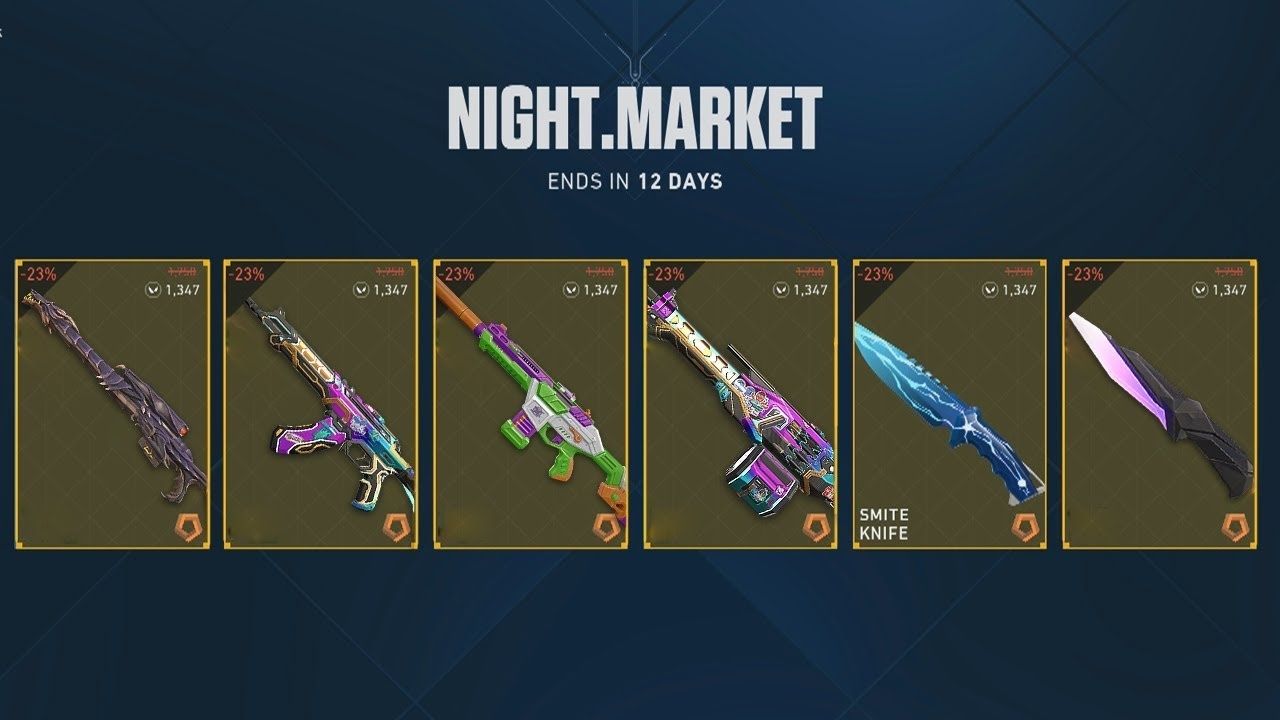 The market, which contains a collection of personalized weapon skins, distinguishes itself from the other market with this feature, and is most appreciated with this aspect. The Valorant night market, which players are eagerly waiting for, will arrive on June 3, 2021.
The doors of the night market, which was heralded as part of the Valorant 1st Year events, are opening. Each player will be able to get whatever they want from the random six skins that have been custom made for them. It's also easier to buy things from the night market as there are special discounts for players.
There are five different types of weapon skins in Valorant: select edition, deluxe edition, Premium edition, ultra edition and exclusive edition. Since the skins seen in the night market are chosen randomly, it is very normal to see an exclusive edition skin as well as a select edition skin. Thanks to personalized discounts, you can buy skins that you would normally find difficult to buy at a cheaper price.